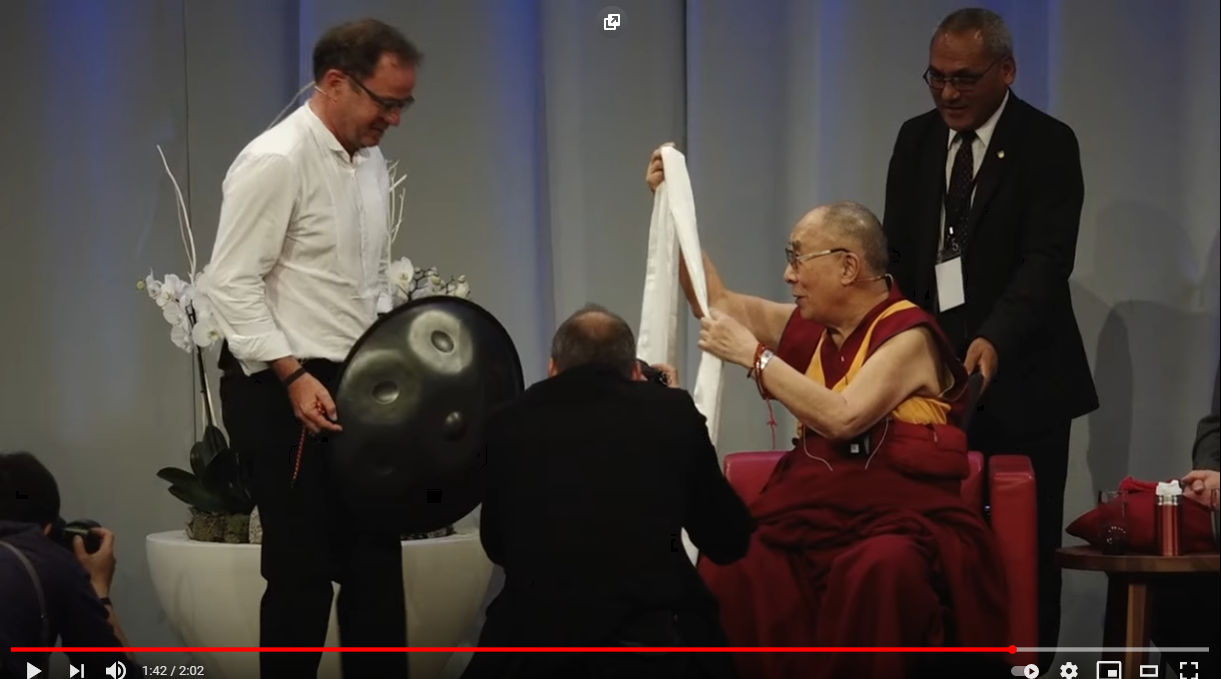 18. October 2017 -

Bruno Bieri sings for Dalai Lama – Berner Zeitung online

Last Updated on 12. August 2021

youtube video:

HandPans Magazine: The Dalai Lama Plays the Handpan (hangdrumsandhandpans.com)

Trivia: "I have discussed this with Felix (one of the Hang-makers)  and Frank (admin of the now defunct Hang-forum) and we are sure: This is not a Hang. Our best guess is: A BElls from Bellart. But I'm not completely sure. Perhaps a handpan from another maker."

Article about the happenings:

Dalai Lama staunt über Berner Instrument | Berner Zeitung

Description:
Beiri sings "i like Tsampa", HDL starts loughing when he realizes the song is about a famous tibetian meal. In the end of their meeting on the stage (Kursaal Bern) they agree that the instrument could be used as a shield also in times of war. HDL jokes further: "A war to get tsampa". Tibet was militarily captured by the Chinese in 1959.